FIVE STARS
Reviewed by Dawn Vickers on behalf of Kindle Friends Forever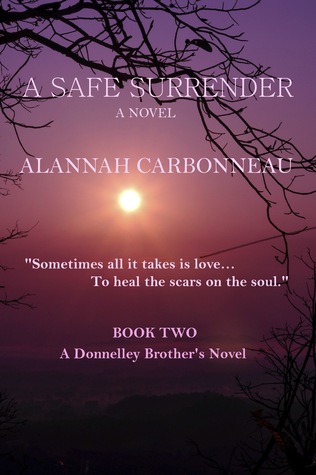 This novel can be read as a standalone; however, the characters from book one do make appearances throughout.
Kami suffered a tragedy at a young age and ended up in foster care. When she was fifteen, she met Rhett. He was all she ever knew, all she ever had, but his impatience and quick temper was constantly dumped on her. Not only was she on the receiving end of his ire, but on numerous occasions had to live under stress. The last straw broke when he did something she couldn't live with or accept, so she planned her escape. With the help of her friend Ember, she gets a job at the Donnelley Ranch. On arriving, she meets Gracie, her son Logan and his wife Reece. Ignoring their advice on bad weather setting in, she drives to town for supplies only to crash on the way back to the ranch. A man comes to her rescue who turns out to be Kyle Donnelley. Kami feels at ease and safe with Kyle. There's an instant attraction on his part, and he feels a strong desire to protect Kami.
This drop-dead gorgeous man's character is of a quiet nature. In fact, he's bearing a burden, too. And as neither of them are forthcoming with their past experiences, their friendship which is growing into something more amorous, could be destroyed. Kyle is everything that Rhett wasn't. Caring and watching over her, the flame of his desire and attraction is described beautifully in this book. Kyle wants it all with her; Kami is scared and feels she's damaged goods and only bring him pain. Can Kyle convince her they were meant to be together? Or will Kami forever be running from her past; afraid to face her future? What happens when she discovers what he's been keeping from her? There are certainly a lot of questions to be answered in this unputdownable read.
Alannah has done it again! The first book in this series was brilliantly written, but she's surpassed herself with this one. Impeccably written with such emotion and depth of feeling will have you shedding tears. Some of them happy ones though. She has a way with words that make you want to be part of these characters lives. Alannah has tackled a hard subject with the utmost sensitivity and you feel so much for Kami as she tries to make herself a new life and overcomes her fears and mistrusts from the past. I am really looking forward to the next Donnelley Brother story!
TEASER
SYNOPSIS
"Sometimes all it takes is love…to heal the scars on the soul."
Kamilla's life has been filled with pain, heartache, and loneliness for as long as she can remember. After losing her mother to a cruel twist of fate, she was placed into the cold clutches of the foster system only to be saved by a whole new kind of nightmare. Ever since she was fifteen, Kamilla had known only Rhett. She knew his quirks, his anger, his impatience, and even the agony of his quick fist. There was no anguish the world had neglected to lay upon her innocent soul – no pain she wasn't strong enough to shoulder, until Rhett crossed a line that cannot be uncrossed.
Desperate to find peace, safety, and security, Kami runs away. Driving deep into the Alberta Rocky Mountains, she finds sanctuary in not only the Donnelley Ranch…but in Kyle Donnelley.
As a beautiful friendship blooms between Kami and Kyle, Kami finds herself surrendering to all that he is. The strength in his kindness heals her. The truth in his declaration gives her something pure to believe in. The patience he employs proves to her she can trust in goodness once again. As Kyle teaches Kami every day that the world holds not only shadows and pain, but light and caresses, she finds herself surrendering her heart to him in a surrender the like she's never before known. A safe surrender.
ABOUT THE AUTHOR
I live in Alberta, Canada, where the weather is forever changing (without warning). I am engaged to be married in August 2015 to my high school sweetheart and love of my life. There are no children in my life as of right now, but we do have a handful of rambunctious cats (four) and a testy, rescued Shepard/Husky, who take up a lot of my time.
Ever since I can remember, I've adored the written word. English was always my favorite class and that may be biased because I can't count to save my life, so math was a horror! I remember the very first novel I ever read, Shocking Pink by Erica Spindler. It was the most interesting of the covers on my mom's bookshelf (probably because it was pink) and I was way too young to be reading that novel. But I fell in love. From there, I read almost everything from V.C. Andrews.
My writing started out as poetry, which then evolved to songs, and later into novels. I was never one for the short stories as I found it too difficult to pack everything I imagined into something so small. I now have fourteen novels published independently. I write both novels for young adults and novels for adults – all romance.
Despite my favorite younger reading material, I now adore writing and reading all things romance.
Amazon U.K                     Amazon U.S