KFF have the pleasure of sharing the stunning cover, synopsis and pre-order links for the highly anticipated release of Sunday Times bestselling author Amanda Robson's all-new

psychological thriller,


ENVY
ENVY, A twisty psychological thriller from Sunday Times bestselling author Amanda Robson, releasing 4th April
She wants your life – and she'll do anything to get it…
Erica has always wanted to be exactly like her neighbour, Faye: beautiful, thin, and a mother. But Faye's life isn't as perfect as it seems – she has a terrible secret, and slowly but surely, it is threatening to destroy her and everything she holds dear.
When Faye's daughter Tamsin goes missing after school, the police turn to Erica. But is Erica the only one who has been enviously watching Faye? Or is there another threat hiding in the shadows…?
An unsettling, claustrophobic thriller about jealousy, greed and desire from Sunday Times bestseller Amanda Robson.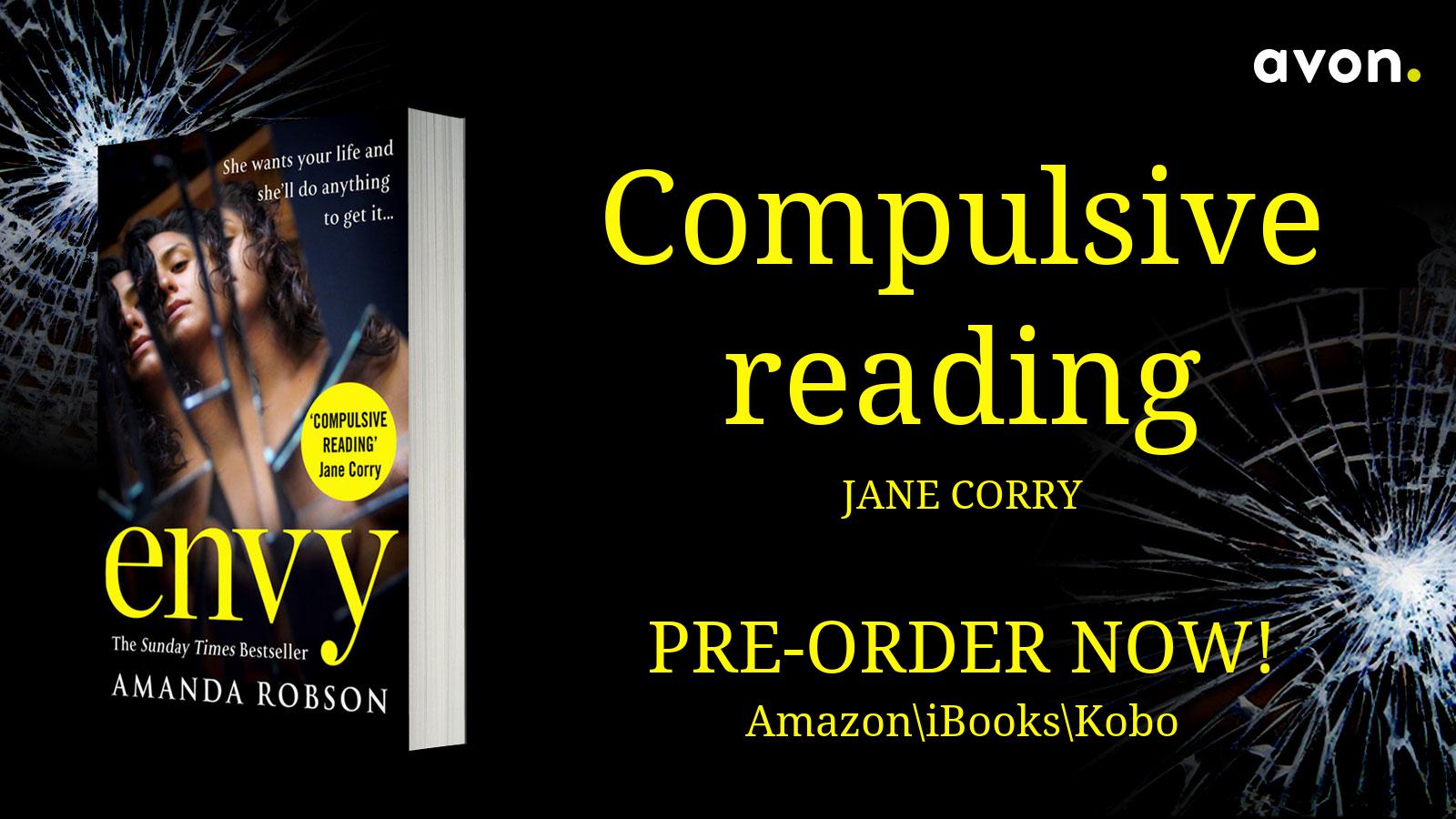 Pre-order you copy TODAY!
Amazon Ebook: U.K | U.S | CAN | AUS
Amazon Paperback: U.K | U.S | CAN | AUS
Audio: U.K | U.S | CAN | AUS

Ebook: Apple Books | Nook | Kobo
Paperback: Barnes & Noble | BAM | IndieBound
Meet Amanda
After graduating, Amanda Robson worked in medical research at The London School of Hygiene and Tropical Medicine, and at the Poisons Unit at Guy's Hospital where she became a co-author of a book on cyanide poisoning. After having her two sons, Amanda stayed at home to bring up her family.
In 2011, Amanda attended the Faber Academy Writing A Novel course and now writes full-time. She lives in London and Wales, with her lawyer husband, one–eyed dog and unfriendly cat. Her two sons, also lawyers, have more or less, fled the nest. Her debut novel, Obsession, hit the Kindle top 100 in May 2017, staying there for weeks, and reached number 1 on iBooks. It has sold over 75,000 copies to date.
Connect with Amanda
Website | Facebook | Twitter | Instagram | Amazon | Goodreads