Title: The Man in the Black Suit
Author: Sylvain Reynard
Genre: Romantic Suspense
Release Date: 19th December, 2017
BLURB
Acacia Santos excels at her job as concierge at the prestigious Hotel Victoire in Paris. When her superior, Marcel, is attacked in a supposed random mugging, she is tasked with serving one of the hotel's most mysterious and attractive guests.
Nicholas Cassirer checks into the hotel under an assumed name every three months. Usually, he stays in the penthouse suite with a beautiful female companion but on this occasion, he arrives alone and is displeased in having to deal with someone new. A match of wits ensues as he tests Acacia's expertise with a series of almost impossible demands. Her intelligence and creativity rise to the challenge, earning his respect.
They strike a tenuous accord until Acacia discovers a famous stolen painting in his suite, she contacts a former boyfriend who works for the elite BRB, a unit of French law enforcement that deals with art thefts.
Nicholas is questioned by police and released when it is revealed the painting is a reproduction. Irked with her behavior, Acacia's supervisor demotes her threatening dismissal and the cancellation of her work permit.
But Acacia has already attracted Nicholas's attention. Remorseful that she may lose her job on his account, he offers her a choice – she can wait until her supervisor dismisses her, or she can leave the city of lights behind and become his personal assistant.
Acacia initially refuses his offer, but Nicholas is persistent. He reveals himself as a man who quietly acquires stolen art in order to restore it to its rightful owners. Faced with mounting familial debts and the possibility of dismissal and deportation, she agrees to work for him.
Nicholas opens up a whole new world of beauty and intrigue to Acacia as they travel the globe. Soon the line between employer and assistant is blurred, and the two lonely people embark on a passionate relationship.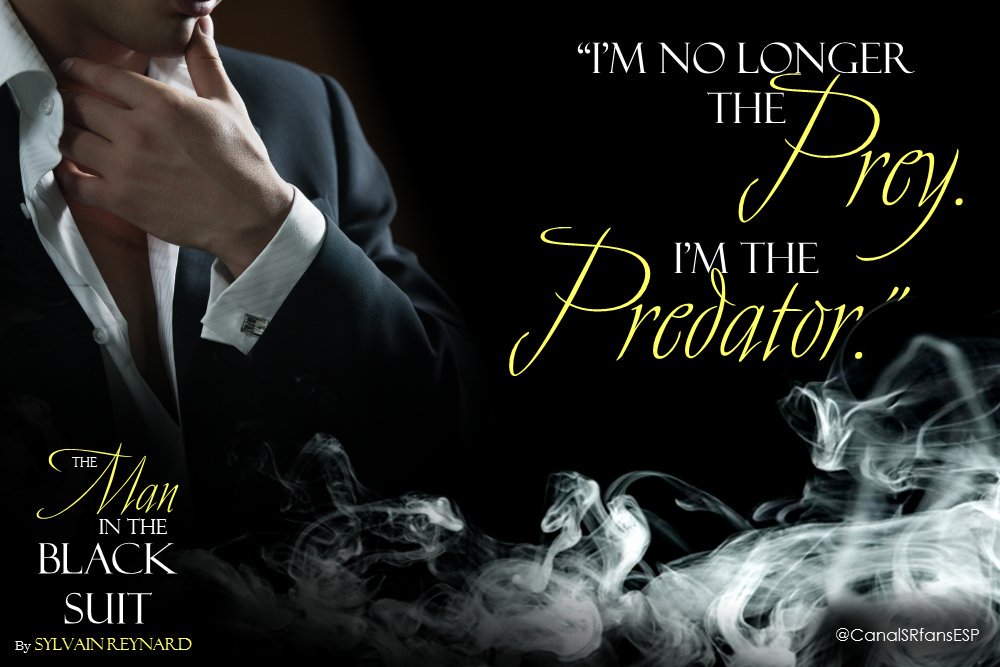 PURCHASE LINKS
 ★ ★ ★ ★ ★
Reviewed by Rachel & Sharon Thérèse
"Art is for everyone, but without access, it becomes elitist." 
The Man in a Black Suit is an exceptionally good read for various reasons. Staccato sentences used in the intriguing prologue become a rhythmic sequence of words instantly capturing our attention. Also, the pace of this story kept us on edge in a standalone novel which is so much more than a romance. Mystery and suspense flow non-stop; sublime character development and remarkable dialogue in just the right places, (yeah, we're suckers for it), couldn't have been better. Were we able to put this book down? No…we read it in one sitting! Disconnect from daily humdrum? Absolutely! To give you an idea of the plot without letting on, Reynard has touched on delicate world issues in an extremely realistic manner. He unleashed his storytelling abilities through a nail-biting narrative, respecting our beliefs and opinions regarding the difficult times we live in, and all we can do is categorise his writing as masterful. And before we go any further, the cover has to be mentioned. In keeping with the author's other book covers, this one is no less elegant, eye-catching and as always, manages to capture the feel.
"We create something together we don't have apart." 
Reynard's heros and heroines love hard, are vocally expressive with their sentiments and desires, so therefore it was of no surprise for us to find his protagonists truly lovable. Regardless of the difference in their cultural backgrounds which we have to add, refreshingly innovative, he hit home—made them come alive in our sitting room, made us root for them.
"You're beautiful and charming and good."
"Don't put me on a pedestal. I'll fall."
"I've got you Acacia." 
Nicolas Cassirer didn't keep us guessing for long, Acacia Santos was for us, a tad enigmatic seeing as her past wasn't clear until well into the read. But even when thrown into the most complex of situations, her actions spoke louder than words. Both are talented, strong-minded and both are on par with each other. Of course, we didn't find out how she'd acquired her many talents straightaway. Once the story unravels, all revealed literally left us aghast.
"…. I don't want anything from you."
"Perhaps that's why I want to give you everything."
"You are the only one who never wanted anything from me." 
Never acting in haste, Nicholas has a vengefully well-thought-out plan. His reasons for taking such a dangerous path are comprehensible, heartbreaking and open up in a world of art taking the reader on a journey across the globe. He fiercely believes in an 'eye for an eye', but little did he know who or what he'd be up against. Much to Acacia's concern and of her own doing, she's caught up in the crossfire putting her career in jeopardy. Ahh, but as you will see, this woman is not just your ordinary concierge.
"I'm a concierge, not a saint."
"Nor am I, mademoiselle, I assure you." 
We adored the references to certain works of art, artifacts and relics that had us consulting their accuracy. We shouldn't have been worried though. Reynard's forte is without a doubt, detail. Not only does he know what he's talking about but more important, makes the reader want to know more about cities visited, countries' cultures, understandings and religious tendencies. If only we could overcome disputes with such finesse as does he, what a beautiful world it would be!
"You can't fault an art collector for appreciating beauty."
"I'm not eager to be collected."
"If a man were fortunate enough to win you, he'd give away his collection." 
Secondary characters play a huge part and we loved to hate them…or not! As did Acacia, we had to gain our own perspectives and not dwell on certain incidents which took place! Ooh, and we mustn't forget the steamingly hot scenes. Reynard held back in The Man in the Black Suit just enough to get us wondering whether or not their attraction for each other was going to flower into something more. Playing the waiting game is his style; was it worth it…boy oh boy, a definite yes! We can't recommend this read enough. It has everything and more besides and for us, is a must one-click. Bravo Sr Reynard!
Meet SR
I'm interested in the way literature can help us explore aspects of the human condition – particularly suffering, sex, love, faith, and redemption. My favourite stories are those in which a character takes a journey, either a physical journey to a new and exciting place, or a personal journey in which he or she learns something about himself/herself.
I'm also interested in how aesthetic elements such as art, architecture, and music can be used to tell a story or to illuminate the traits of a particular character. In my writing, I combine all of these elements with the themes of redemption, forgiveness, and the transformative power of goodness.
I try to use my platform as an author to raise awareness about the following charities: Now I Lay Me Down to Sleep Foundation, WorldVision, Alex's Lemonade Stand, and Covenant House. For more information, see my Charities page.
Follow SR