Title: 

Resisting My Submission
Author:

Jenna Jacob
Series:

The Doms of Genesis #7
Genre:

Erotic Romance
Release Date:

18th March, 2017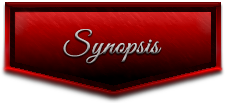 They say first impressions mean everything. Either Maximus "Max" Gunn didn't get the memo or he didn't care. The gorgeous, muscle-bound Dominant's assumption that I, Mistress Sammie, was a submissive set my blood boiling. I wanted to drive the toe of my coveted Louis Vuitton stilettos between his legs—and bring him to his knees.
But anger wasn't the only burning emotion Max ignited inside me. The potent sexual attraction we share threatened to burn me alive, too. Unwilling to cede our Dominance, the battle for control raged like a third world war, both in and out of the dungeon. It would take a coup d'état for love to conquer our drive to command.
But when Max learns the secrets of my past, and attempts to heal my scars, I don't know if I'll be able to still the battle…or fall willingly to my knees.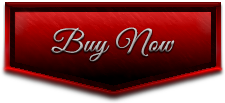 Reviewed by Emma-Louise on behalf of #KFF
★ ★ ★ ★ ★
Samantha Radcliffe lived a happy and fulfilled life once, and then 9/11 happened and she lost her Husband/Master Desmond when his plane flew into the North Tower.
Left all alone to pick up the pieces of her shattered life Samantha packed up and left New York and ended up in Chicago where she met Mika, the owner of Genesis, a Bdsm members only club.  No longer being able to bear being a sub, Samantha, with Mika's help, rose from the ashes as a Dominant "Mistress Sammie".
Fast forward 16 years and Sammie is still working and playing at Genesis; when in strolls Maximus "Max" Gunn.  A dominant to the core, Max instantly assumes Sammie is a sub.
"My, my.  What a lovely sight you are. Tell me, little one…are you owned?"
To which Sammie uses quick wit and her sharp tongue to put him straight.  Sam's sarcasm and sharp tongue had me in stitches…
"Sammie…
Mistress
Sammie."
After having buried Samantha and her previous life for so many years, eventually, it was all bound to rise back to the surface.  Max is that catalyst, at every turn Sammie sees his keen observations as insults, this leaves her raw and on edge.  Defensive and spoiling for a fight.
Fighting to prove she is indeed a true Dom, Sammie rips off the plasters of her pasts and leaves her and me crying our eyes out.
Max and Sammie's relationship is as turbulent as trying to find your way through a minefield.  There's always an unarmed device, waiting to blow up in your face.
"For a woman who'd kept her emotions on a short leash for years. Max had effortlessly busted mine clean off the chain."
Max's calm and attentive patience wears Sam down.  She begins to questions her whole life and the choices she has made.  Is she a Dom or is she a true submissive?
Resisting my Submission is the 7th book in a long reaching series, it may be part of a series, but it can be read as a standalone.  Sure, I may have missed the stories of other characters, but, I didn't feel as if this distracted me from the story of Sam & Max…and what a story it was.  The highs and the lows.  The family at Genesis is real and protective.  It didn't matter if you were D/s, everyone was loved and protected.
"It's time to teach that little weasel a lesson.  When you mess with one of us…you mess with
all
of us"
Resisting my Submission was a book I
could not
put down.  I started and finished it in practically one sitting.
To say this author has become one of my favourites for Bdsm is putting it mildly.  Throughout every page it is so clear to see how much research has been done on the lifestyle and the ways in which to do it RIGHT!
I applaud Ms Jacob for writing such an amazing read and I'll certainly be looking out for future releases.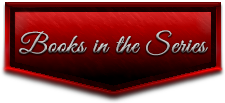 Amazon US I Amazon UK I B&N I iBooks I Kobo I ARe
Amazon US I Amazon UK I B&N I iBooks I Kobo I ARe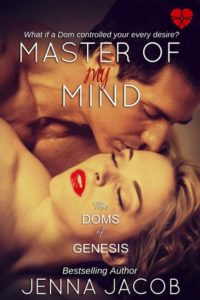 Amazon US I Amazon UK I B&N I iBooks I Kobo I ARe
Amazon US I Amazon UK I B&N I iBooks I Kobo I ARe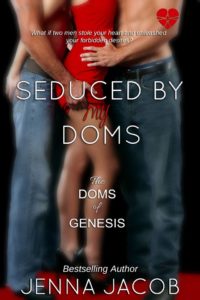 Amazon US I Amazon UK I B&N I iBooks I Kobo I ARe
Amazon US I Amazon UK I B&N I iBooks I Kobo I ARe
Amazon US I Amazon UK I B&N I iBooks
AMAZON US I AMAZON UK I iBOOKS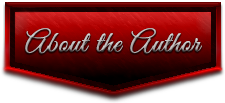 USA Today Bestselling Author Jenna Jacob's erotic romance comes from the heart of submission. With over twenty years' experience in the dynamics of the BDSM lifestyle, Jenna strives to portray Dominance and submission with a passionate and comprehensive voice. Her stories will make you laugh, cry, and may leave you with a better understanding of the fulfillment found in the BDSM power exchange.
A married mom of four grown children, Jenna and her husband lives in Kansas. Her passions include her family, reading, camping, cooking, music, and riding Harleys. She loves to make people laugh with her outgoing and warped sense of humor. If you're looking for hot romance with a kinky twist, pick up one of Jenna's books.